« michelle my belle | Main | UW Whitewater Homecoming 2010 »
February 05, 2009
Summer Wind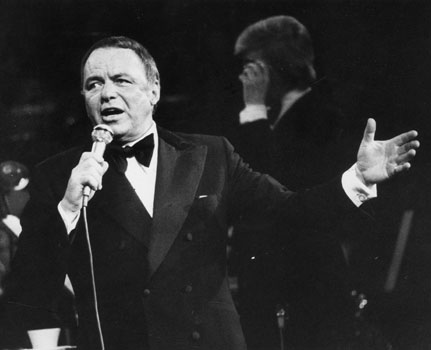 It was 6 am on a Sunday morning in 1966 and I had been out all night wasting what little money I had in many of the fine strip clubs of Norfolk. It was the height of the Viet Nam war and sailors in uniform were never carded.
I was in no hurry to return to my ship in Little Creek so I walked in to a greasy spoon near the Y and ordered a cup of joe. I had two quarters left in my pocket. I paid the tab with one. The other one went in the jukebox.
Sinatra was 51 in the fall of of '66 when he recorded this song. To a punk kid of 18, he was ancient but I became a fan that day.
Funny how the smell of wine can bring back memories of an old black dog and a boyish prank. It is the same with an old tune.
Posted by roadapples at February 5, 2009 07:04 AM
Young man, you've been on vacation too long! I put up a comment about VK8KMD on tjilpi.
73s
Posted by: Tjilpi at February 11, 2009 09:07 PM
It is good to see you're back from your fishing trip. Is this going to become a habit again?
Posted by: Dan at March 1, 2009 07:24 AM