« snow day? | Main | little wheels »
December 11, 2005
wooden santa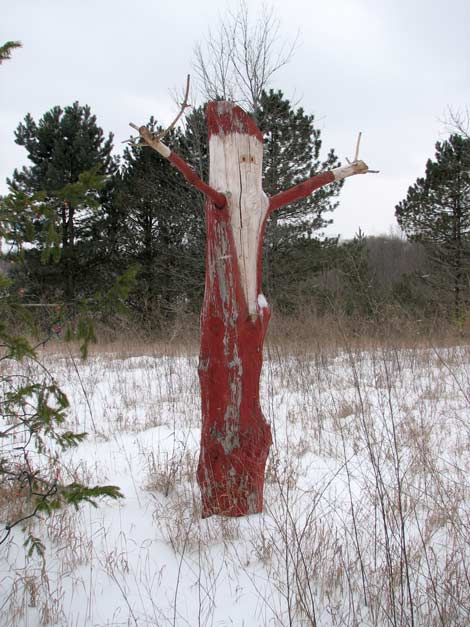 While tramping through the woods of a local Christmas tree farm searching for the perfect Christmas tree this year, we came upon this wooden Santa. After selecting a six foot balsam, we went for a hay ride. If you click here you can go along for a few seconds. Hang on though because it was a bumpy ride through the woods. You can clearly hear the sound of the old Ford Model 8N tractor as it pulled our wagon. We were nice and cozy sitting snuggled together on old blankets. We stopped at the chicken coop and you can hear the roosters crowing. It is 8 megs long, so if you have dial up connection you might want to skip it. Sorry. The tree farm is Christmas on Indian lore road near West Bend, Wisconsin.
Click photos to enlarge.
Posted by roadapples at December 11, 2005 06:25 PM
"Crazy Wooden Santa bring me some gifts."
I don't know why but this line popped into my head when I saw this picture.
Posted by: Crystal at December 14, 2005 09:10 PM
That tree Santa is great!
Posted by: Paul at December 28, 2005 10:05 PM